Ocean Passage
Enter the ocean life with our glamorous underwater VIP's, Lola the Lobster and Opal the Octopus. Each element reveals enchanting details of marine life, from hermit crabs to wave corals, sea-foam constellation napkin rings, there is something to love for everyone, as the ocean life is its own rainbow.
Shinny and elegant crystals, marine colours, corals and shells, meticulously combined accessories are the best choices for creating the elegant, relaxing, far away, ocean vacation atmosphere.
by April Hamilton
Glamorous & sophisticated dining room presented so eloquently and beautifully by Designer April Hamilton
Designer April Hamilton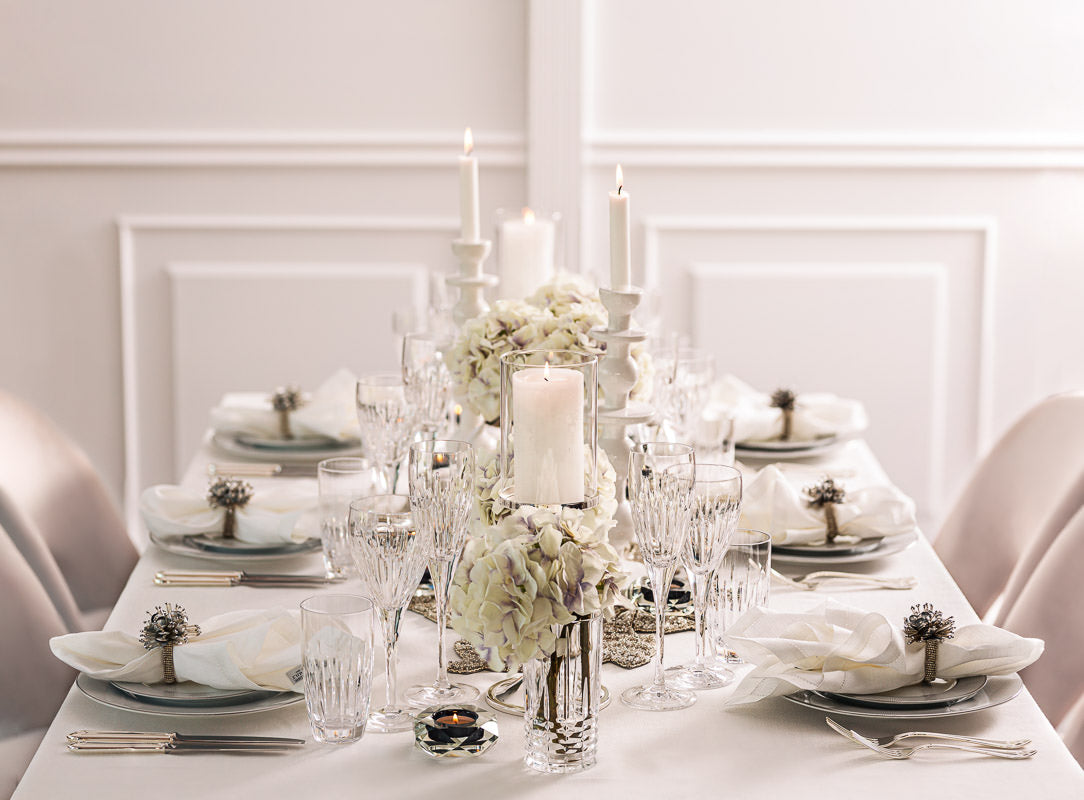 STUNNING, DISTINCTIVE...
Everything they sell at Amiramour is stunning, distinctive and wears well. 
Well done.
MARIE-ANTOINETTE MARSAN
VIEW COLLECTION