Garden Gala
The 'Garden Gala' was inspired by that time of the year when the weather shifts to warm and breezy, the earth is green again, and the outdoors beckon to us from dwelling indoors. The orange Oncidium will bring colour to your table, while the Maria and Squall mini vases will keep the finesse and simplicity. The Garden Gala collection transports the garden to your table.
by April Hamilton
Glamorous & sophisticated dining room presented so eloquently and beautifully by Designer April Hamilton
Designer April Hamilton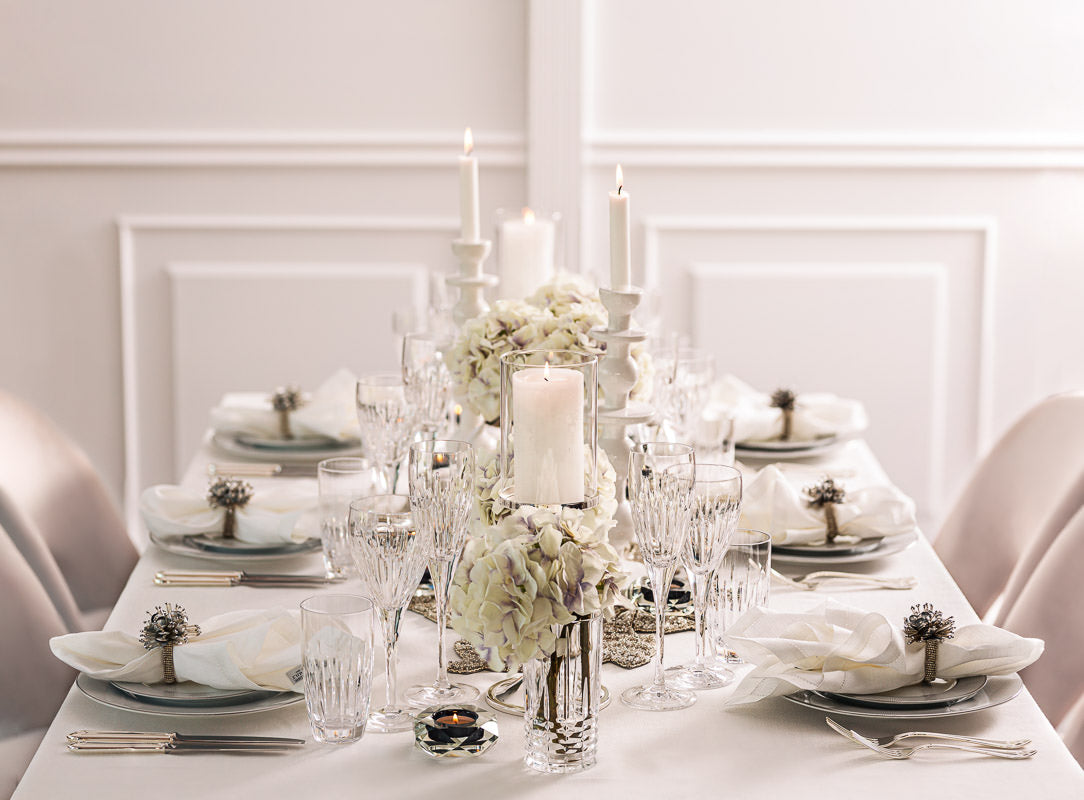 STUNNING, DISTINCTIVE...
Everything they sell at Amiramour is stunning, distinctive and wears well. 
Well done.
MARIE-ANTOINETTE MARSAN
VIEW COLLECTION