Cristobal Rouge by Raynaud
The remarkable 'Cristobal Rouge' dinner service by Raynaud was conceived by the well-known designer and interior decorator, Alberto Pinto, that 
cleverly combined a plain white background with the brilliant colour and eccentric shape of coral, accentuating the overall effect with a fine gold finish.
by April Hamilton
Glamorous & sophisticated dining room presented so eloquently and beautifully by Designer April Hamilton
Designer April Hamilton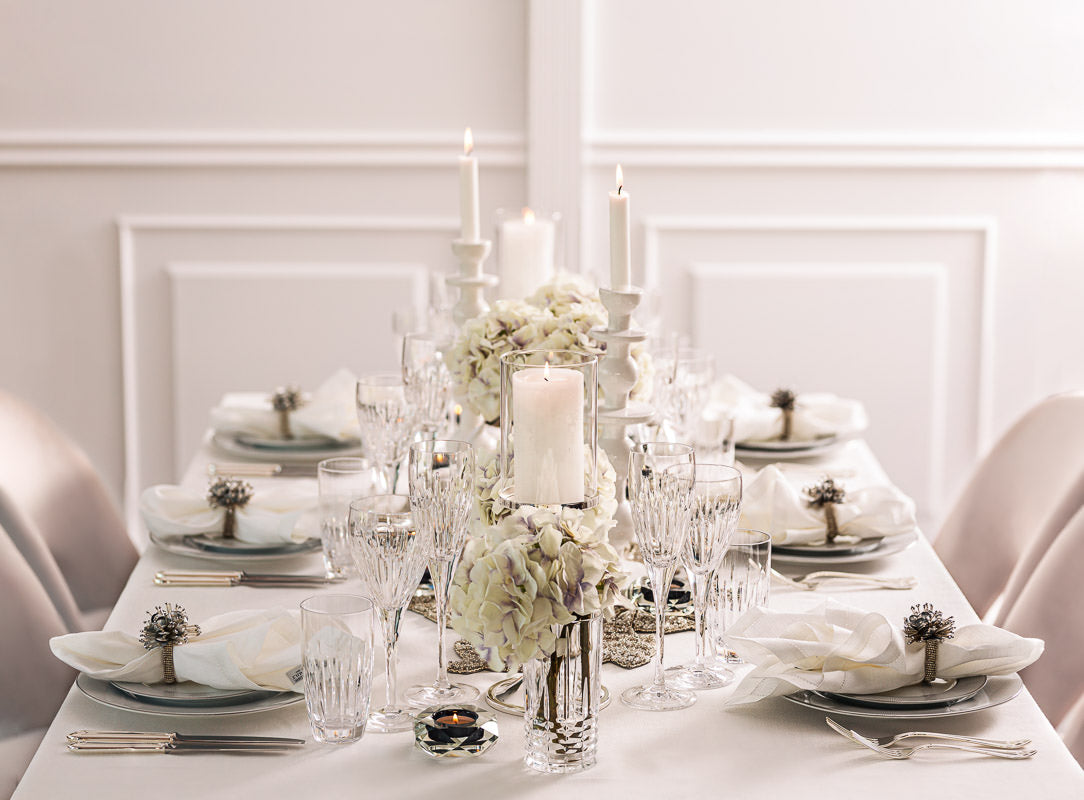 STUNNING, DISTINCTIVE...
Everything they sell at Amiramour is stunning, distinctive and wears well. 
Well done.
MARIE-ANTOINETTE MARSAN
VIEW COLLECTION